With national exams looming for ninth- and 12th-graders, students said they are past ready to shelve online learning and return to their classrooms.
Grade nine and 12 students returned to school in early September under strict guidelines from the Ministry of Education, Youth, and Sport, with officials juggling the need for test preparation with health and safety concerns.
"I call on all teachers and especially school officials to continue following the Standard Operating Procedures for hygiene to prevent the spread of Covid-19 and to ensure our students' safety from the virus," said Hang Chuon Naron, Minister of Education, Youth and Sport, referring to the ministry's book of regulations.
State exams, postponed indefinitely in August, are a milestone in every high-school student's career. Test scores influence university admissions and future employment opportunities. But distance learning comes with many challenges, and teachers and students say they have struggled in the new environment.
"If school remains closed, my hopes for the national exam will not be very high," said Leang Titnita, a grade 12 student at Bak Touk High School in Phnom Penh. "Studying online is very difficult. I am always sleepy and lazy, and it's difficult to concentrate on learning. But at school, I can study with friends and we can help explain the lessons to each other."
Khieu Kannara, a grade 12 Khmer literacy teacher in Phnom Penh at Sisowath High School, had similar experiences. It was not uncommon, she said, for poor internet connections to disrupt online classes, and many students struggled with attendance.
"There was little hope for this year's exam because of Covid-19," she said. "Some of the students have not studied during the break, and we cannot control them all."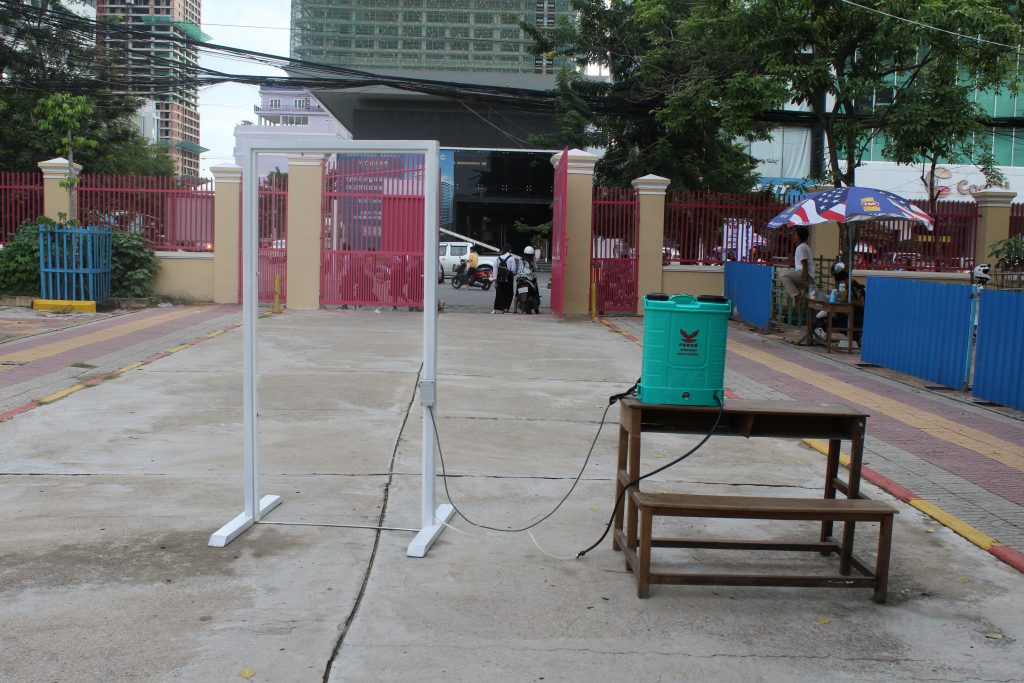 Schools nationwide are reopening in three phases. Phase 1 began in late August with the opening of about 20 "high-standard" private schools in Phnom Penh, Siem Reap, and Battambang. All are required to follow health and safety measures outlined by MoEYS, including fever checks, mandatory hand washing, social distancing and limited classroom sizes, among other measures.
Phase 2 began September 7 with the return of ninth and 12th graders, who will now sit for national exams on November 30 and December 21, respectively.
The third phase, for other grades and schools with minimum standards, has not yet been announced.
Only four provinces — Kratie, Stung Treng, Ratanakkiri and Mondulkiri — will reopen all grades because the risk of Covid-19 transmission is very low, according to Education Ministry spokesman Ros Soveacha.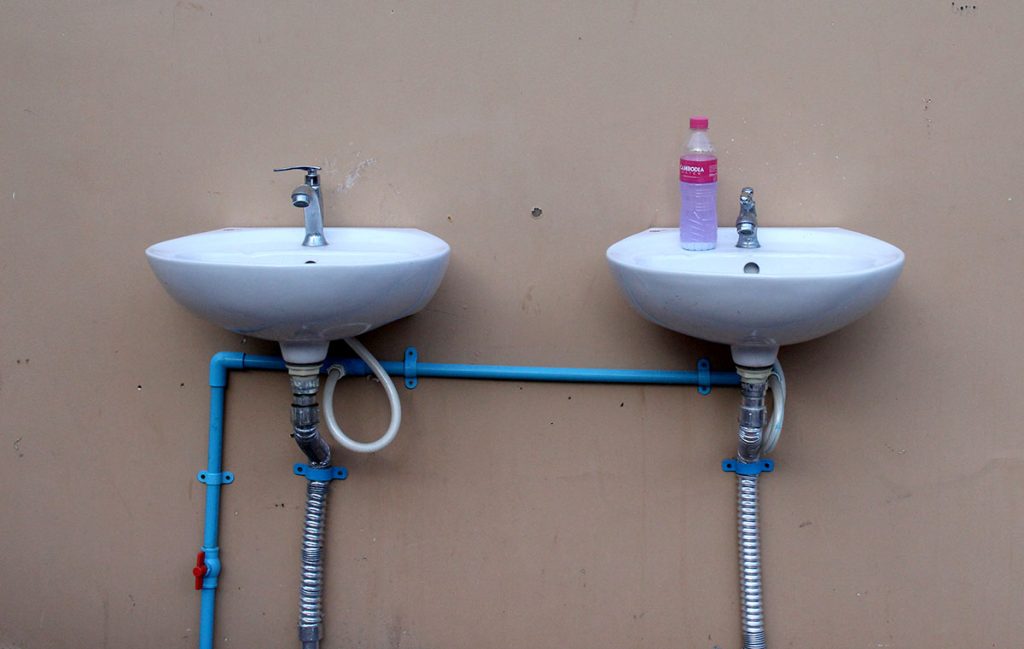 So far, said Leang Titnita, the 12th-grader at Bak Touk High, her campus has done well instituting the government's new procedures.
"The school has three separate entrances to keep social distancing among students and staff," she said. "The teachers' entrance is the main one in the middle, while both side doors are for ninth- and 12th-grade students."
Her classmates are doing well, too.
"My classmates are very careful," she said. "Everyone carries alcohol and hand sanitizer around with them, they all wear their masks and spray alcohol on their tables and chairs before sitting down."
For Yi Puththeary, a 12th-grade math teacher at Sisowath High, getting back to the classroom has once again upturned her schedule, after having adjusted to the demands of distance learning. But the reorganization is well worth it, she said.
"I'm worried about the spread of the virus," she said. "But the upcoming grade nine and 12 national examinations are more important."