Angkor Wat has been known as an archaeological site in South-East Asia. Angkor Archaeological Park is a forest area, containing the magnificent architecture that remains as one of the masterpieces in the period of the Khmer Empire from the early 9th to the 15th century. This site has been recognized by the World Heritage List on December 14, 1992. Angkor Archaeological Park welcomes around 2 million international tourists every year.
Siem Reap is one of my options that I have drafted on my plan list. Angkor Site is the only place that I prefer to visit as a quick escape. This ancient land brought the natural vibes which I can say that no other province can replace. I suggest that if you are stressed because of the cacophony in the city, Angkor Site is the medicine that can cure your conditions.
I stayed in Siem Reap for three days. I have visited plenty of famous tourist sites such as Angkor Wat, Bayon temple, Preah Khan temple, Ta Prohm temple, Banteay Srei temple, and Beng Mealea Temple. Among all those temples, Beng Mealea temple is my favorite, so I would like to recommend other people to visit. Along the way, it is surrounded by the fresh green plant resulting from the rainy season. You will have to spend around 3 hours if you ride a motorcycle. It will be really fun if you ride a motorcycle because it's the only chance you can feel the fresh livelihood of the countryside. You will reach Beng Mealea temple, riding about 60 kilometers. There are not many people visiting there since the temple is far from the capital of Siem Reap. The 60 kilometers ride is really worth spending. Since there are only a few visitors, you will enjoy your vacation peacefully.
On the way to Beng Mealea temple there are also many other temples you can stop by and pay a visit. Therefore, I decided to stop by Banteay Srei temple to get some drinks, walk around the temple, and capture the landscape. About an hour of the ride, you will reach Troav Kot Lake, which also has a small number of tourists visiting there. However, I guarantee that you will love the view along the lake because they are like the masterpiece artworks. There are also some stalls on the side of the road selling products made by local people to tourists.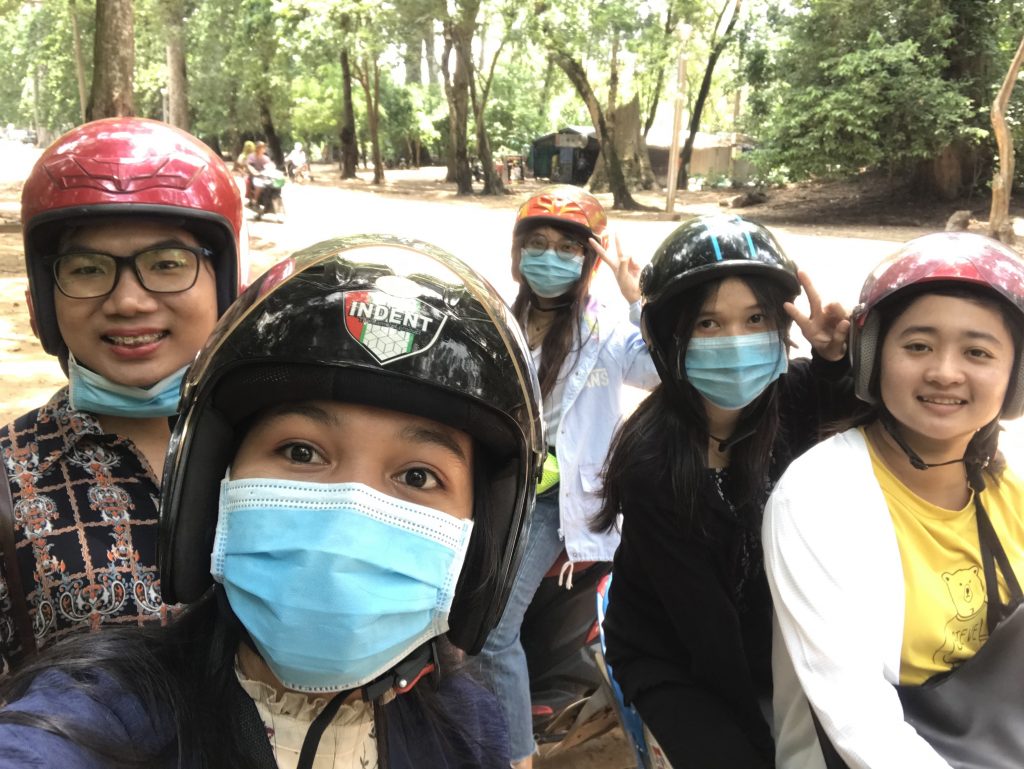 After a long day's ride, it really helps me a lot to forget the overload tasks. Furthermore, visiting this site can be part of a cure to your mental health problem by releasing the stress out from your workplace, family, and love. I would name this short vacation at Angkor Site as "releasing stress trip" since it can decrease my level of stress. So the fact is that when we back from the vacation we still need to finish all those reminding works.